Account Based Website Tracking – i
dentify B2B companies on your website
Track the behaviour of your B2B target groups
Follow your key-accounts on your websites
Take advantage of the dynamic dashboard
Sign up for a free month of tracking. No creditcard needed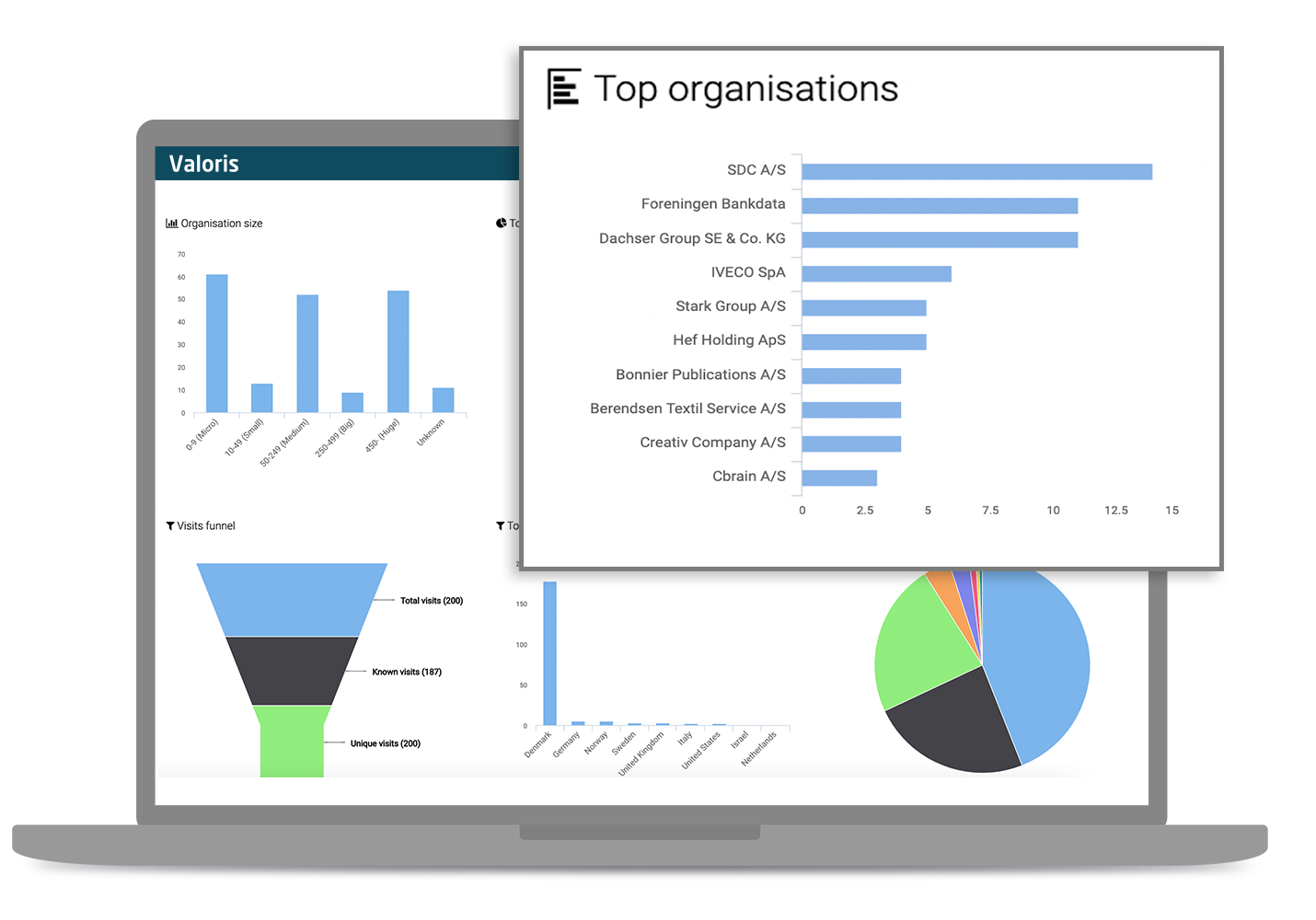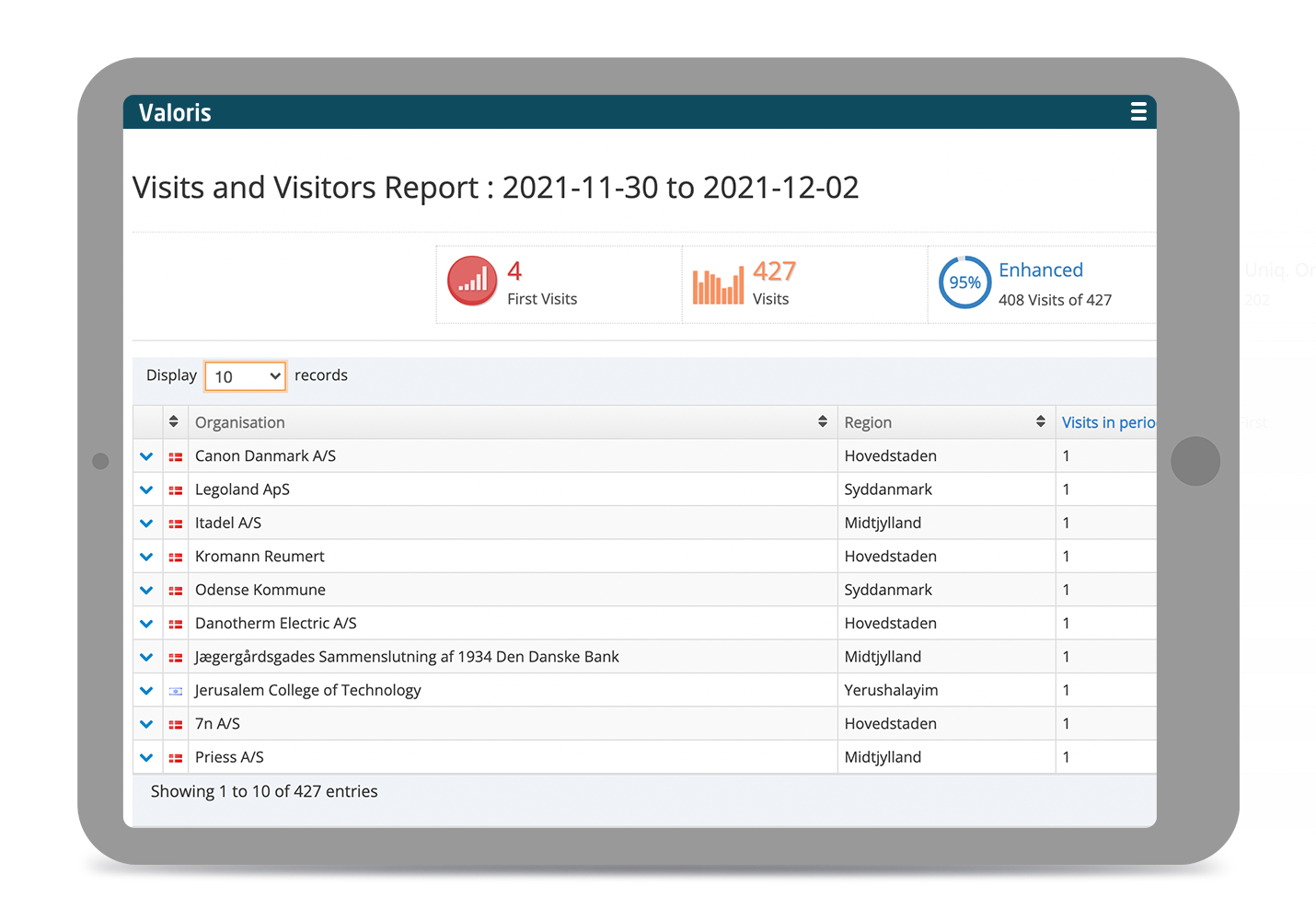 Unlimited number of visits, unlimited number of reports and unlimited number of users
Get automatic reports and overviews with activities of B2B companies on your website.
No binding agreements – no commitments. Start and stop your monitoring of company visits to your website whenever you like.
Get sorted reports qualified by company name, product interest, number of visits, country, Industry etc. on website visitors
Make your own wish list with favourite companies you wish to monitor
Login to live data
Take advantage of the dynamic dashboard and get a quick overview of the most visited companies, industries, countries, etc.
Get reports and overviews sent automatically to your colleagues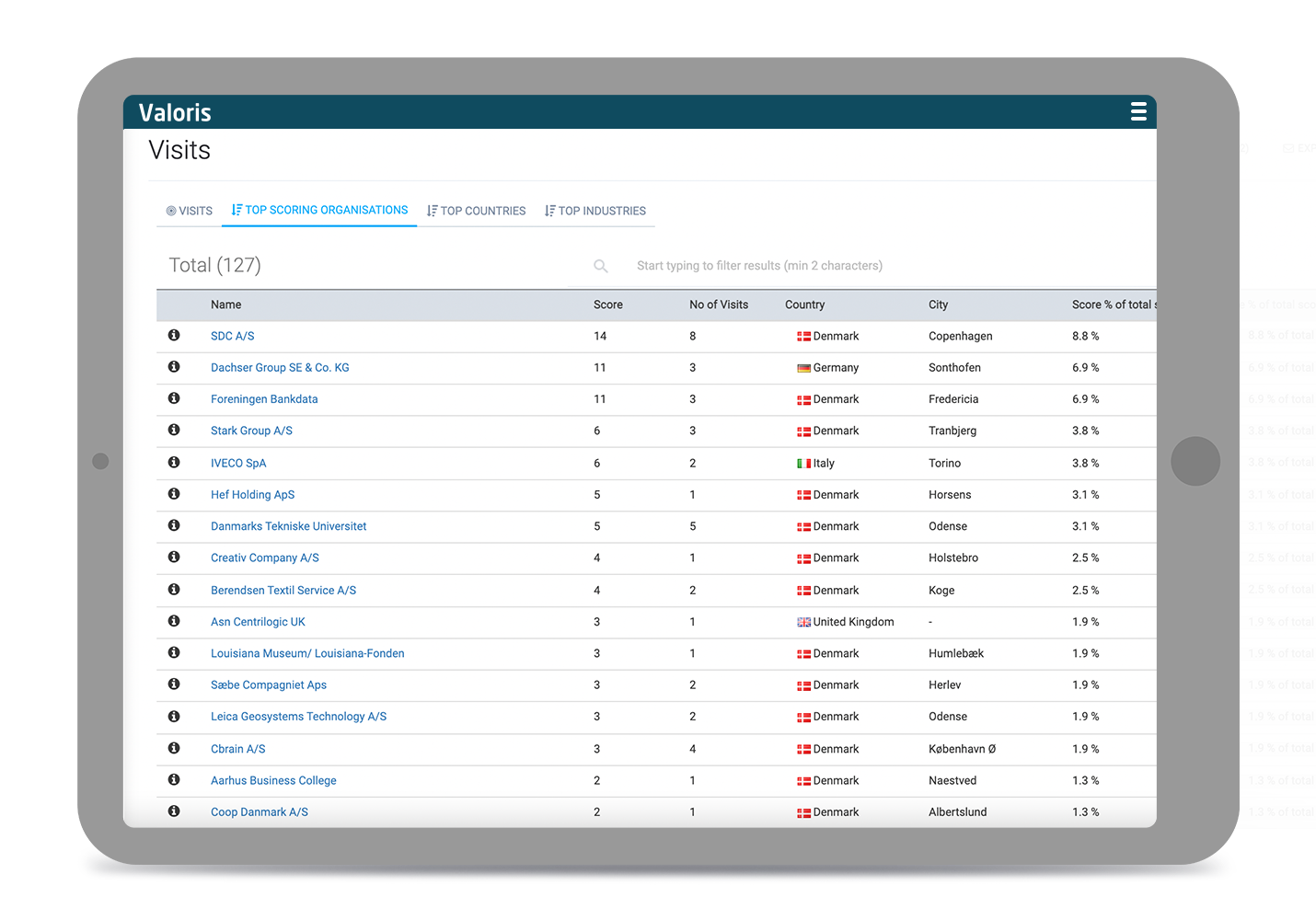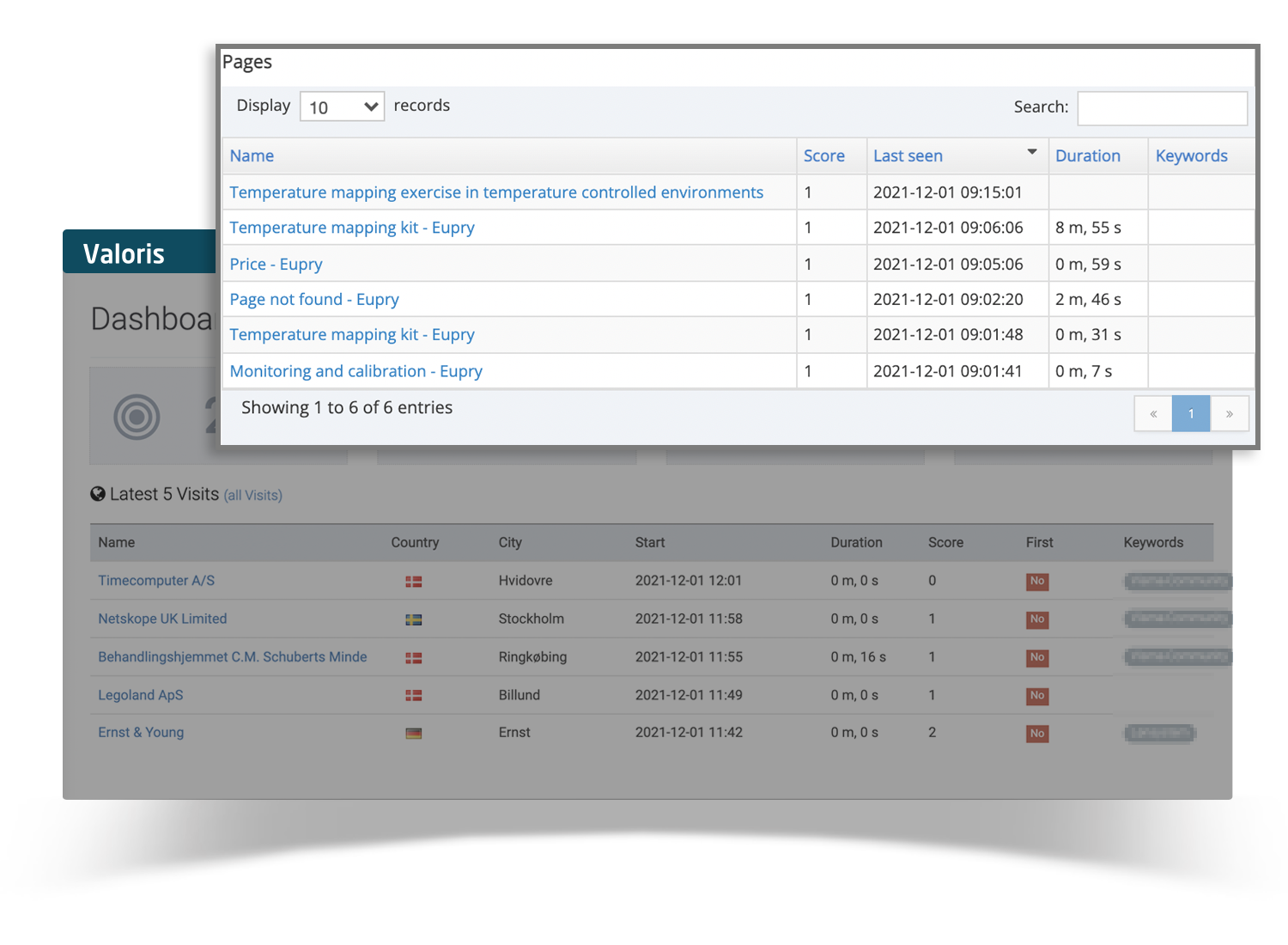 Combine website tracking with our person tracking. An extremely powerfull solution for those who can't track newsletter recipients.
Create B2B target groups for your ABA advertising based on website tracking overviews
Add/remove companies in your favourite reports that you use to monitor visits to your website on an ongoing basis
Frequently Asked Questions
What is Account Based . . . ?
It is marketing, i.e advertising and webtracking, addressing the individual B2B account and or B2B target-group.
Which websites will i have acces to?
All ad-supporting websites. As a result, no matter what websites the employees in your B2B target groups click onto, they can be exposed to your banner.
Can I use animated banners in my campaign?
Yes, you can. You can use GIF-animated banners, HTML5-animated banners, banners with videos, etc. Static banners are of course also possible. We will send you a requirement specification for animated banners that you can use.
Does Account Based Website Tracking work on my website?
Yes. Our solution is compatible with all websites and content management systems (CMS). Visitors to your website will always leave behind an IP address and that is all we need.
How do I get started with Account Based Website Tracking??
You can get started within 3–4 minutes. you will receive a small script, and all you need to do is install our script in the same manner and in the same place as you would with any other script. Then you are all set and will begin to receive visitor information.
How do I get started with Account Based Advertising?
Define and select your target groups. Decide your budget, choose your banner – and you are going