Free IP-targeting with 12.500 banner-impressions
Increase brand awareness with banneradvertising in popular sites
Limited to new customers in Scandinavia
No creditcard needed
Choose target group and bannerformat
Fill orderform
No further effort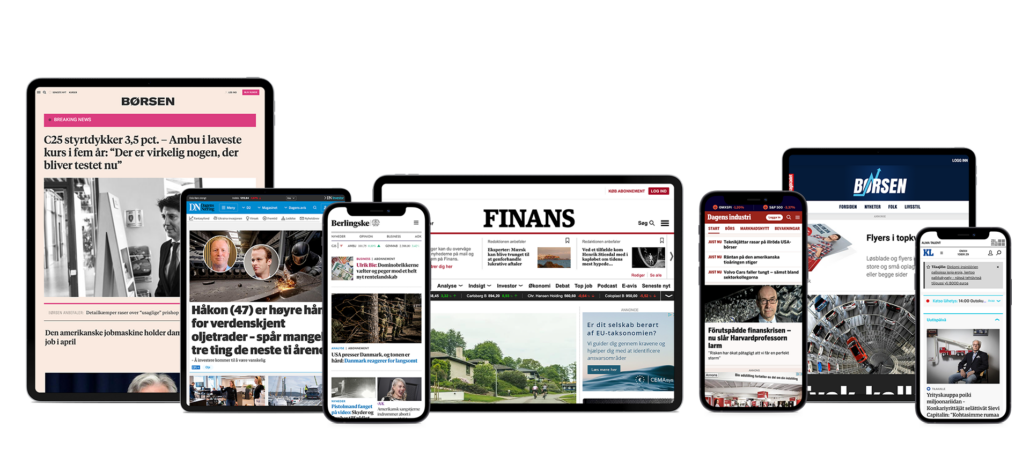 Before your campaign
Read your options
See the target groups and decide
See guidelines for HTML5 creatives (you are directed to another site)
See guidelines for Videoformats (you are directed to another site)
Start your campaign
Follow these few steps
Campaign name, campaign-startdate, email recepient of campaign result, url for banner clicks.

Select your target group (see list)

Select your banner

Fill the orderform

Review your form, eventually print it
During your campaign
Read the steps
Your campaign will run for 14 days and your ads will only be shown in domestic popular media sites.

Your campaign will begin as per the order form.

Your campaign will run from Monday to Friday, 8 am to 18 pm.

We will notify you when the campaign starts.
After your campaign
See the results
Number of banner ads distributed to each individual company in your selected B2B Target group
Presentation of which companies have clicked your banner ads
List of domestic sites where your banner ads have been presented
Number of ads and clicks per media site (borsen.dk, finans.dk, di.se, dn.no etc)
General performance statistics for all your banners
Customers benefit from ABA
"With IP Targeting, we can advertise with relevant and coordinated content to employees of the specific companies we exactly want to."
Adam Hartmann, Eupry
Will you become the next user of Account Based Advertising?
Choose campaign name, startdate, email recepient of campaign result, url for banner clicks.

Select your target group (see list)

Complete the orderform, incl. upload of banners

Review your form, eventually print it
We provide the no. 1 IP-database for your innovative self-service digital tracking and website advertising.