Run on Site –
run ads in specific sites to create attention and brand awareness among all visitors
Now you can easily advertise Run on Site (ROS) on your favourite advertisement supporting sites in Europe
Choose to advertise in one- or several webmedias like lemonde.fr, diewelt.de, borsen.dk, di.se, dn.no, kauppalehti.fi etc.
You only have to produce the ad's – we take care of the rest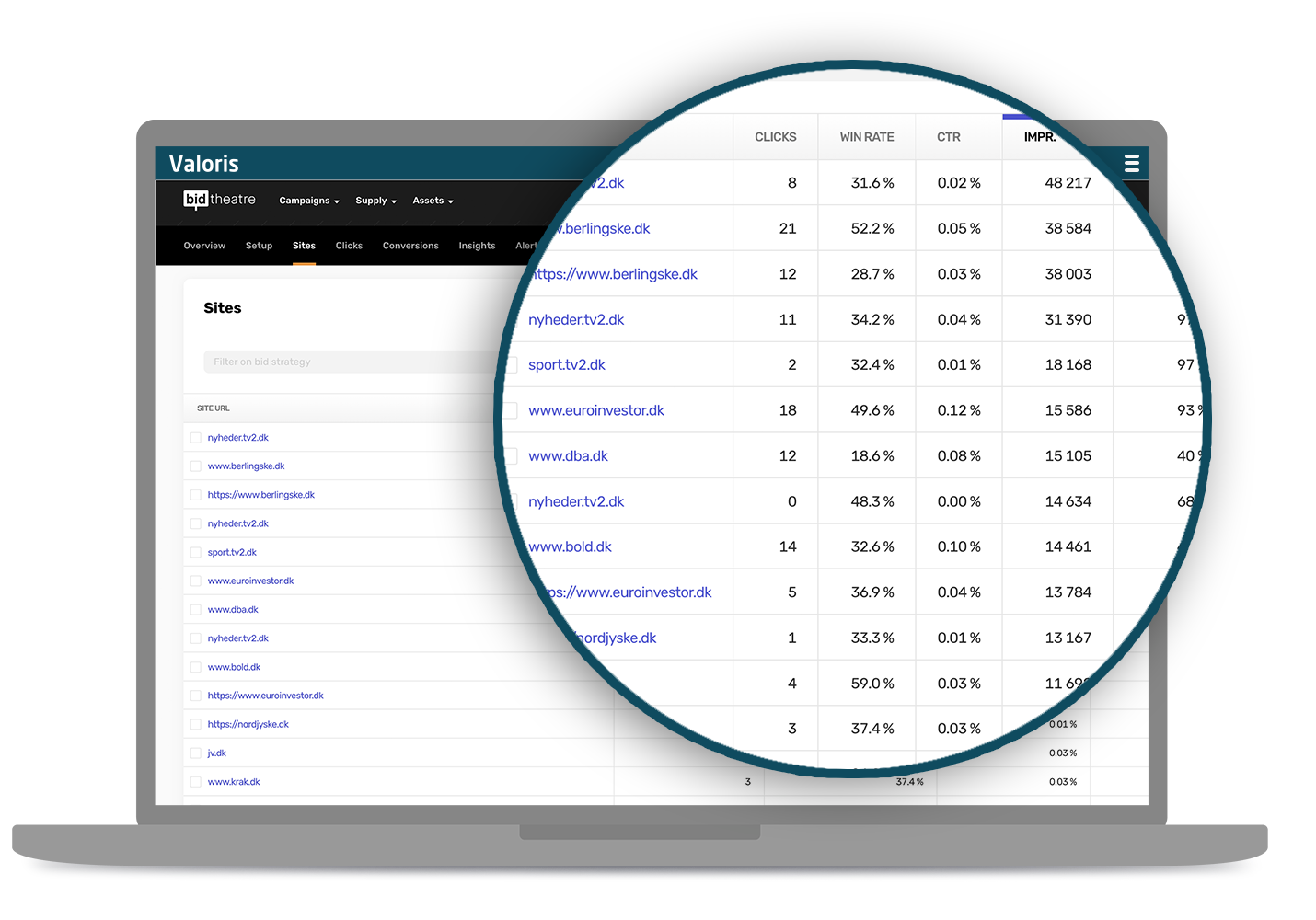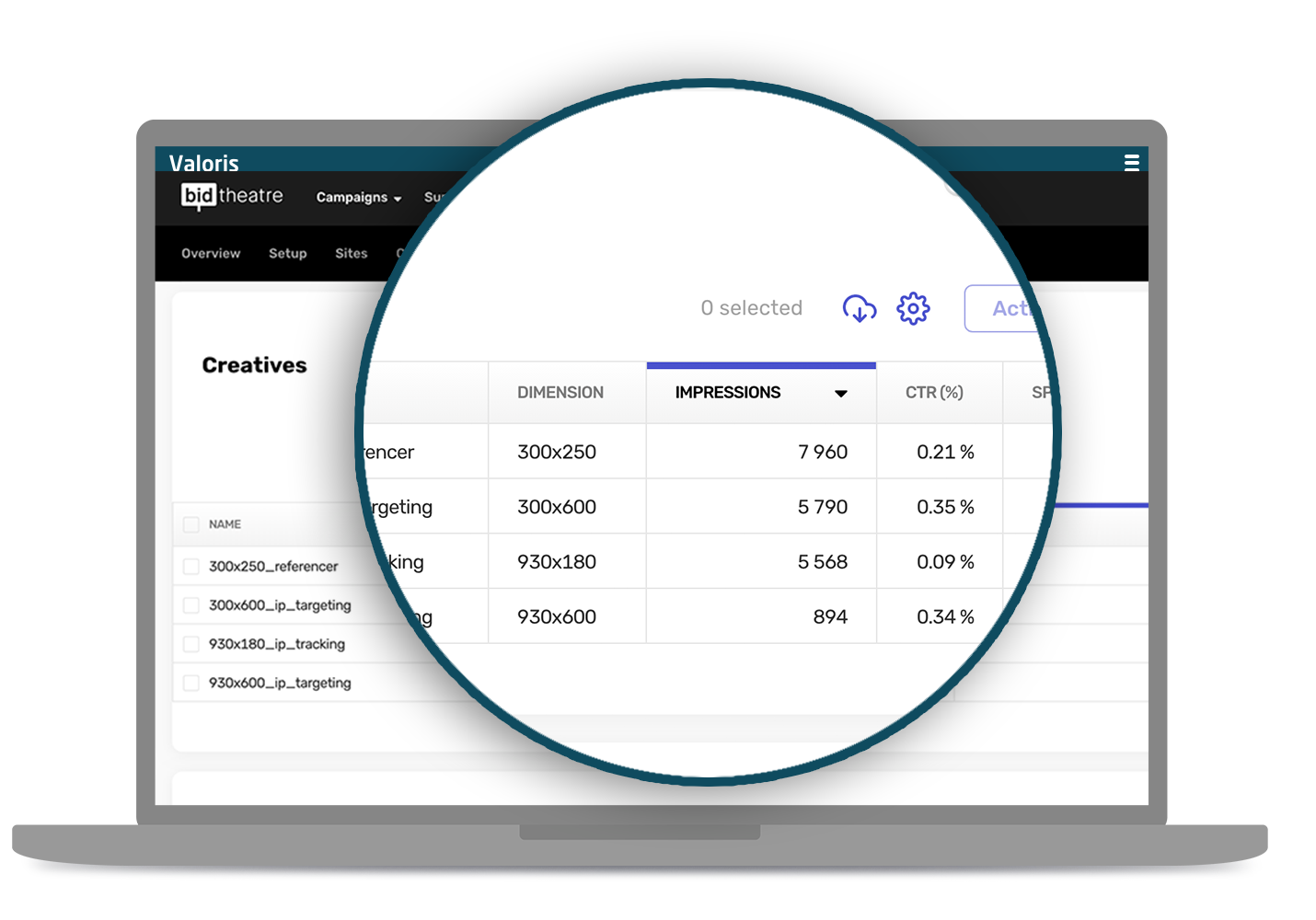 Choose your favorite media-sites in your favorite countries – request available sites here
Feel free to advertise only on sub-page, e.g. berlingske.dk/business (does not apply to all sites in Europe)
Perform branding or generate leads. Your creatives determine your purpose
We recommend the banner formats that can be used on the various sites
Change your banners as often as you like at no charge
Receive freqent analytics related to you banner performances
Get live screenshots from your Run on Site ad campaigns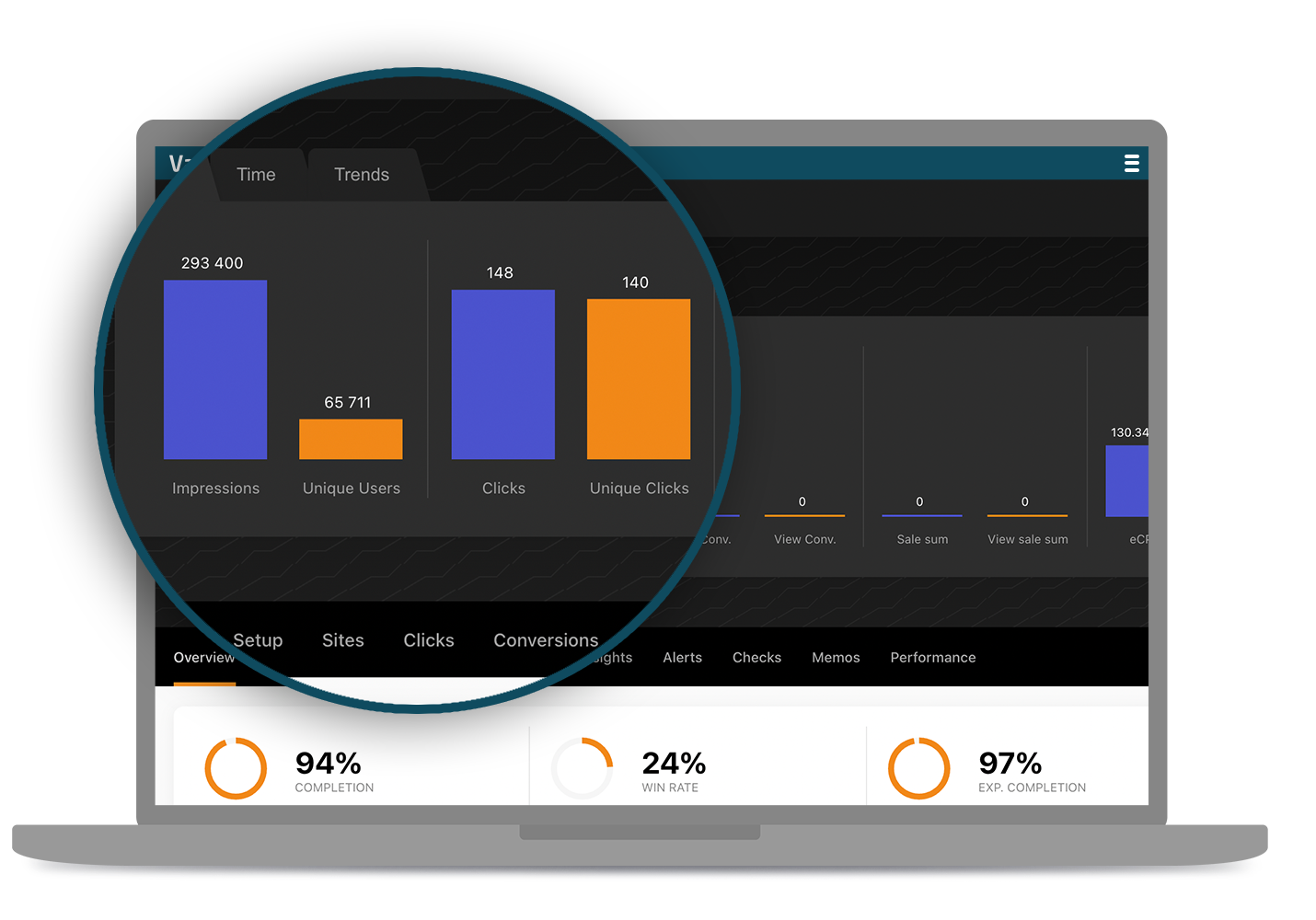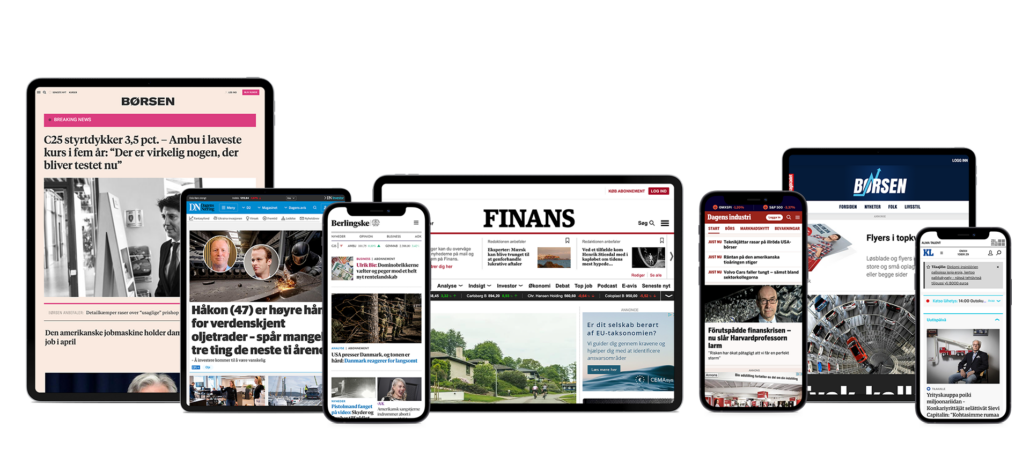 Very easy to get started with Run on Site advertising
No binding agreements – no commitments. Start, stop and pause your Run on Site advertising activities whenever you want
Combine Run on Site advertising with retargeting. Maintain the interest of those who click on the banners with other messages.
Budgets and prices in all ranges. We will bill the agreed fixed price per month and we will continuously update you on your ad spend
Frequently Asked Questions
How does "Run on Site" advertising work?
You will only choose the media-sites that you want to display your ads – e.g. borsen.dk, finans.dk, DI.se, DN.no and other media-sites that you prefer. After that, everyone who visits your selected sites will see your ads (banners). This will increase the knowledge of your brand among many companies.
Can I decide when I want to advertise?
Yes, you can decide whether you want to advertise the whole week or on selected days. E.g. from 7 a.m. – 5 p.m. on all weekdays or Mondays and Wednesdays from 7 a.m. – 9 a.m. and from 3 p.m. – 6 p.m.
Can I decide how for how long I want to advertise?
Yes, you can choose the duration of your "Run on Site" advertising.
In which countries can I use "Run on Site" advertising?
You can use "Run on Site" advertising in most European countries. Write to us at info@valoris.io and then we can confirm the desired countries.
Can I just contact you and then you will take care of the advertising on all sites/media?
Yes, we will handle all communication and coordination with the various media/sites. You just need to provide Valoris a few necessary informations and then we will execute your successful "Run on Site" advertising process.
Can I do anything specific to get the most possible clicks on my "Run on Site" ads?
Yes, you can strive to make high-quality banners and ask yourself the following 3 questions: 1) Who am I making content for? 2) What am I intending to give them? 3) What should they get out of my content when they have clicked on my banners?
Can I get started quickly with "Run on Site" advertising?
Absolutely. Information and data needed are banners, landingpage URL, mediasites, countries, duration and budget, and you are ready to start.
Is replacing banners free of charge?
Absolutely. You can replace banners as often as you like free of charge.
Can I add UTM codes to my landing page?
Yes, just send the UTM codes to us with the banners and landing pages..
How do I pay and how often?
On a monthly basis in advance according to the budget that we have agreed upon. You decide what your budget should be – e.g. it could range from EUR 300 to EUR 10,000 per month.
Do you have lists of major B2B sites in Europe that I can choose sites from?
Yes. Just tell us the countries and we will provide the sites.
Do you have any ready-made price and sites packages for Run on Site?
Yes – we have selected the 3 most popular B2B sites for each country and specified a fixed monthly price for Run on Site advertising in the 3 media.
How often will I receive status reports?
As often as you like. You can receive them on a daily, weekly or monthly basis.
Must I create banner sets for different platforms.
No – Using Valoris for Run on Site advertising, you avoid having to develop banners for different platforms with various specifications. Only one bannerset is required.
When I have questions - Must I talk to ad sellers in my chosen sites?
No. Valoris is your only inteface. Use our chat at www.valoris.io or mail to info@valoris.io
We provide the no. 1 IP-database for your innovative self-service digital tracking and website advertising.