Use Retargeting and IP-targeting - and increase brand knowledge
Use website tracking to identify customer response
IP-targeting, Website Tracking, Retargeting, Person Tracking, Target Group Website Analytics and much more. It's all about 1 to 1 marketing and sale.
Book a meeting
IP-targeting – advertise in popular media sites – precisely to your B2B target groups
Create your own specific B2B target group of companies or chose among our groups
Advertise in many countries
Cherrypick specific companies among millions
Choose among hundreds of B2B Industries
Address specific companies in each industry in all countries
Your ads will potentially be presented in thousands of medias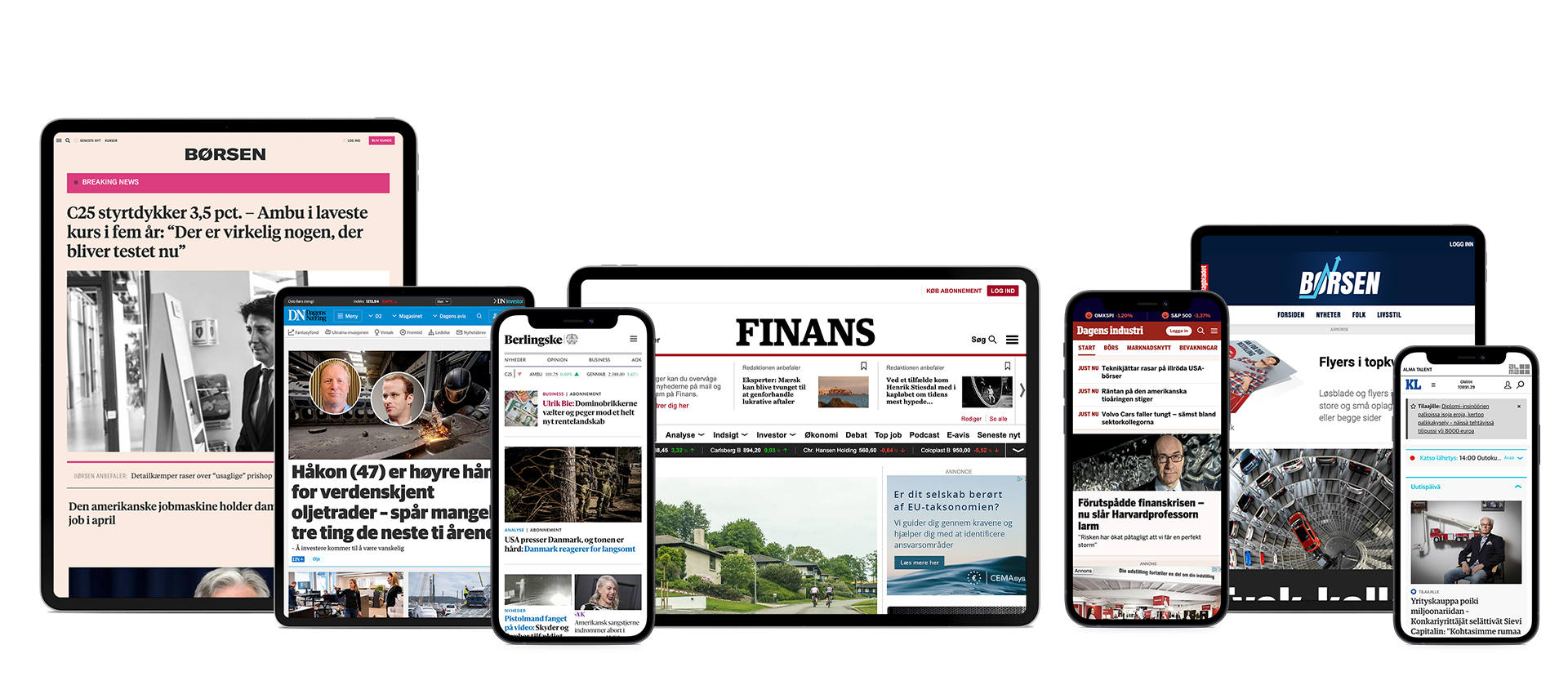 View our offer about 12.500 banner-impressions for free
New customers can try IP-targeting and get 12.500 impressions for free
Retargeting – show ads to people who have previously interacted with your brand or website.
Retargeting can achieve several goals:
Increased brand awareness
Improved conversion rates
Increased customer loyalty
Higher ROI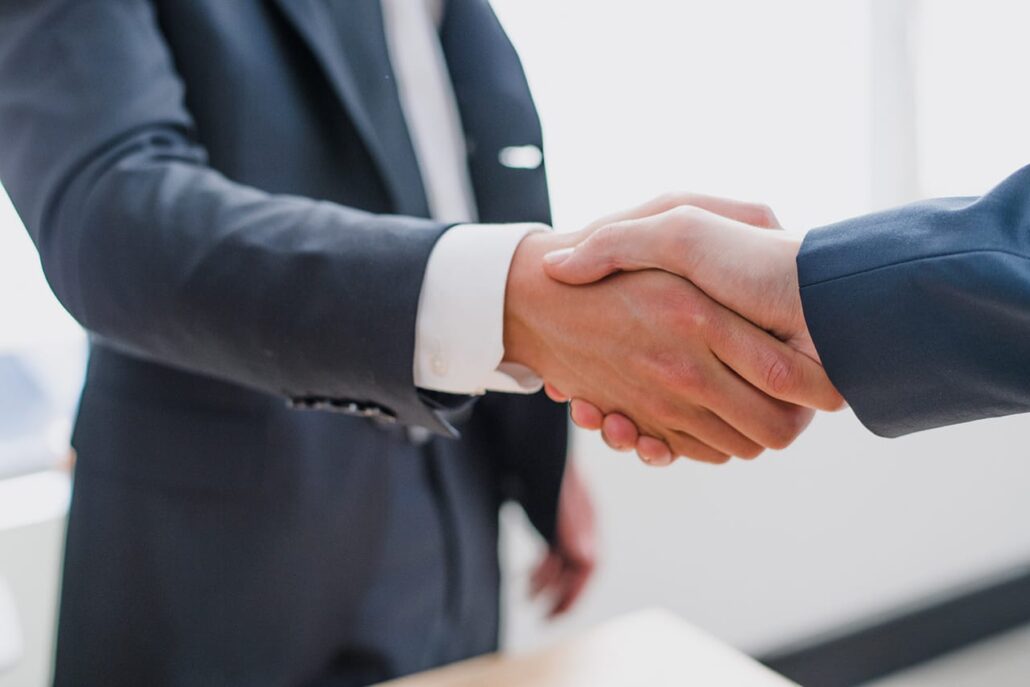 View our offer - get 3 weeks of free retargeting
New customers get 3 weeks of retargeting for free. Advertise to customers who  have previously shown interest.
Run on Site – advertise in selected web-medias, create attention and knowledge about your brand among all readers
Adress all readers of your selected web-medias. Chose one or more sites in one or more countries. Support your targeting advertising with a broader appeal.
Use Run on Site (ROS) advertising in your favourite mediasites in Europe
Advertise in one or several mediasites like lemonde.fr, diewelt.de, borsen.dk, di.se, dn.no, kauppalehti.fi etc.
Produce the ad's – we'll take care of the rest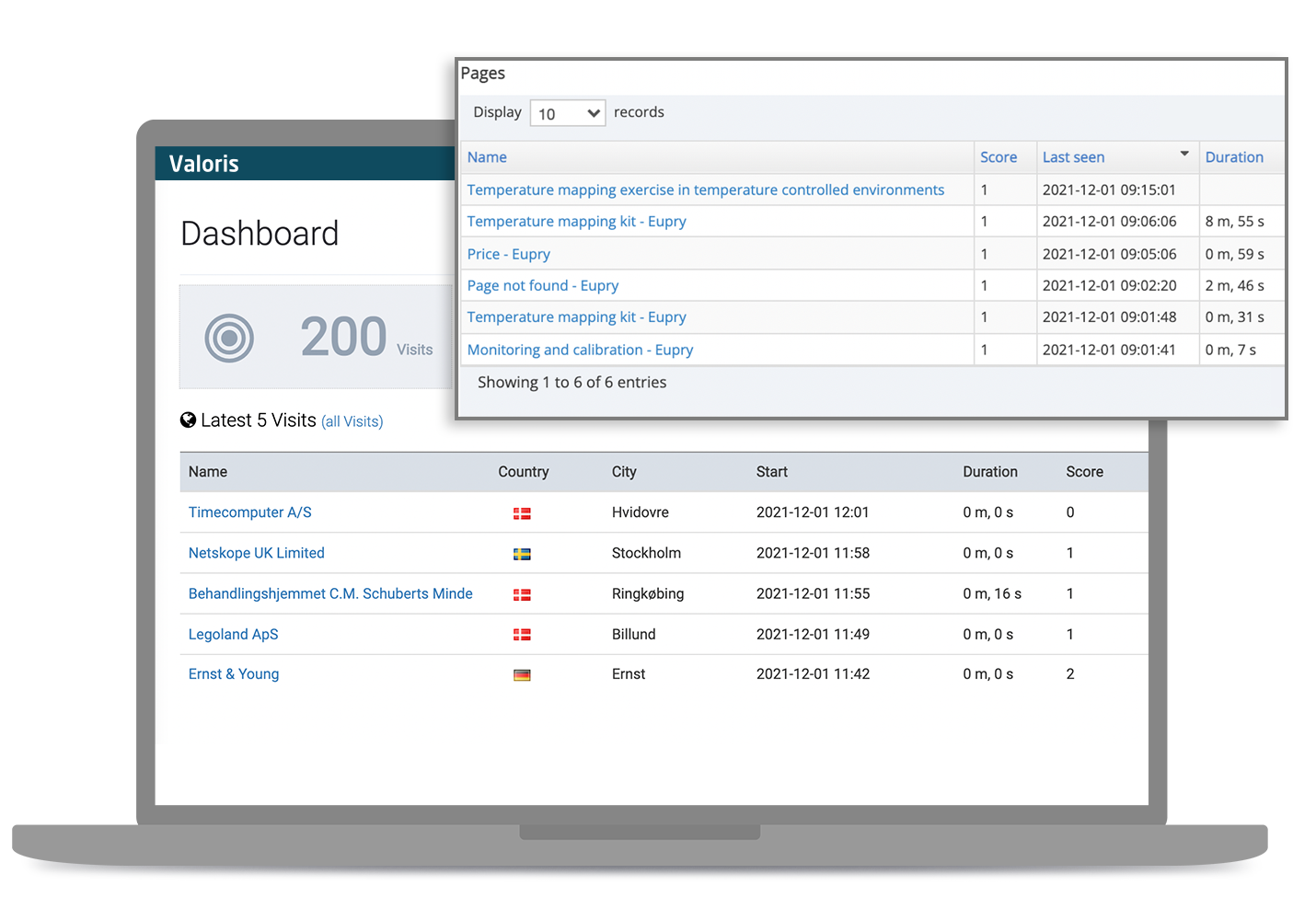 Website tracking – get insights about how companies in your B2B target group visit your website
Document the effect from your Account Based Advertising-activities. Unique analytic information for marketing and management.
Learn more about specific companies in your B2B Target groups. Automatic sorted information for intended recipients in your organization.
Reveal if companies in your B2B targetgroup visits your website
Reveal if companies in your targetgroup vists the intended pages
Automating reports by email with no limitations
Use information for sales- or marketing purposes
Frequently Asked Questions
What is Account Based . . . ?
It is marketing, i.e advertising and webtracking, addressing the individual B2B account and or B2B target-group.
Which websites will i have acces to?
All ad-supporting websites. As a result, no matter what websites the employees in your B2B target groups click onto, they can be exposed to your banner.
Can I use animated banners in my campaign?
Yes, you can. You can use GIF-animated banners, HTML5-animated banners, banners with videos, etc. Static banners are of course also possible. We will send you a requirement specification for animated banners that you can use.
Does Account Based Website Tracking work on my website?
Yes. Our solution is compatible with all websites and content management systems (CMS). Visitors to your website will always leave behind an IP address and that is all we need.
How do I get started with Account Based Website Tracking??
You can get started within 3–4 minutes. you will receive a small script, and all you need to do is install our script in the same manner and in the same place as you would with any other script. Then you are all set and will begin to receive visitor information.
How do I get started with Account Based Advertising?
Define and select your target groups. Decide your budget, choose your banner – and you are going
We provide the no. 1 IP-database for your innovative self-service digital tracking and website advertising.